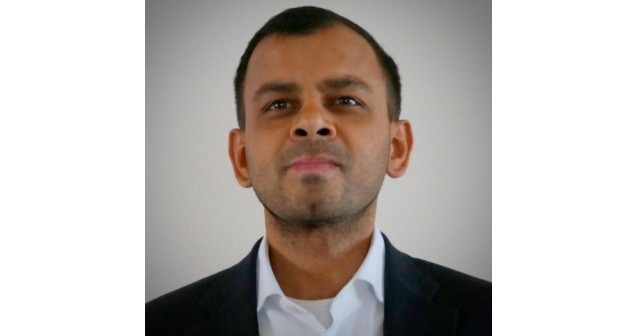 Samarth Shekhar is Co-Founder of the FinTech Forum and one of the "40 Innovators Shaping the Future of Finance". FinTech Forum is the first and largest Fintech-community in Continental Europe. As a hub for Fintech-Start-ups/SMEs, investors and banks in Germany, Austria, Switzerland and Central Europe they scout innovators, disruptors and "hidden champions" in the D-A-CH financial services sector and connect them with investors and banks. How they do this: Using their network, events and online presence. Their mission: "To put more FinTech innovators from the D-A-CH / Central European region on the world map". We spoke with Co-Founder Samarth Shekhar about Fintech scene, FinTech Forum and the FinTech Forum events.
FinTech Forum started in July 2013, co-founded by Frank Schwab and Samarth Shekhar, both with long-term-experience in the traditional and innovative banking and finance sector as also in the consulting business.
Mr Samarth Shekhar, who is as well founder and Managing Director of the advisory firm TechFluence, is counted among the leading innovators in the Fintech sector: Last summer he was named by the Financial News being one of the "Leaders in FinTech" (FinTech 40) and by Wall Street Journal to rank among the "40 Innovators Shaping the Future of Finance".
We were very happy speaking to him about the Fintech scene, the services FinTech Forum offer for innovators and investors. He additionally gave some exclusive advices for Fintech founders and investors:
What was the trigger which led to founding FinTech Forum?
Samarth Shekhar: I came across several smaller but innovative FinTech firms in my "corporate" career, and helped them connect to my contacts in the banking and finance world – with some success, and with a lot of interest. In 2012, I founded TechFluence to focus completely on the startup world, especially in the conservative financial services sector.
I had researched and followed the emerging FinTech scene in the US and UK, but found (almost) nothing going on in Germany / D.A.CH. back then – maybe about ten fintech startups, no media attention, no events. I discussed this with Frank (who at that time was running his own advisory firm, imacor), and we decided to do something about it: FinTech Forum was launched!
One of the main activities of FinTech Forum is organizing events which connect Fintech-Start-ups, influencers and investors. How does such an event look like, what are the participants likely to expect?
Samarth Shekhar: Correct. Both Frank and I were very clear from the beginning about what we won't do: (1) no theoretical "innovations in banking" event
and (2) no mega-events with big-name speakers and 300 people who can't find each other.
To us, the startups are the ones innovating, taking the risk etc. so they take centre stage!
Our events are therefore about ~20 startups who have ten minutes each to pitch / demo, take questions and feedback: FinTech, pur! There is enough time for networking over lunch and coffee breaks, and a roundtable panel with practitioners (read: startups, VCs, investors and bankers who have rolled up their sleeves) which has seen some amazing debate, controversy as well as humour!
Tell us something about the upcoming events hosted by FinTech Forum, please!
Samarth Shekhar: The 4th FinTech Forum event (on 19th March in Frankfurt) has sold out a month in advance, and we are looking at a great line-up of startups on stage.
As first-movers in the region, we did some serious scouting for startups before our first event, going from ~10 to ~100 FinTech startups within three months (refer our 1st Study of FinTech in DACH). Today we know and track more than 300 players in the D.A.CH region, but we know there are many more talented startups in Austria and Central & Eastern Europe.
The 5th FinTech Forum event (on 22nd June – almost exactly two years from launch) goes to Vienna to bring together this emerging FinTech community, and you are cordially invited.
You are living part-time in Frankfurt am Main, Germany and in London, UK. How would you describe the similarities as well as the differences between these two financial capitals?
Samarth Shekhar: Good question. The similarity is that they are both financial capitals, with banks and bankers who have gone through several difficult years, lay-offs or cost savings measures, Blockupy protests etc. (Frankfurt will see another Blockupy on 18th March as the ECB inaugurates its new office!)
Differences: Frankfurt is small, well-connected, relatively conservative as a financial capital, and is beginning to build its FinTech scene. However, I discourage people from trying to find a London in Germany: there is surely no single city that is a FinTech "hub", with some formidable startups growing up in Hamburg, Berlin, Munich, Cologne etc.
London's overdrive last year to build up their FinTech hub is admirable. It surely helped that they have the "rich people, the nerds and the bankers" (as Paul Graham would put it) all in one place, but Frankfurt / Germany and in fact all of Continental Europe can learn a lot about creating momentum around what is clearly a huge opportunity.
How does Berlin as another financial capital fit in this image?
Samarth Shekhar: I love Berlin as a buzzing startup hub, and it is good to see some FinTech-specific incubators launching in the last few months, but the lack of banks and bankers will keep it from becoming a serious financial capital or FinTech hub – at least in the near future.
You are as well Founder & Managing Director at TechFluence, which is a "boutique advisory firm and fintech do-tank." What kind of clients do you coach and what benefit can you offer them?
Samarth Shekhar: TechFluence sits at the cross-roads of startups, investors (VC, PE, acquirers etc.) and financial institutions. We stay close to the startups, invest disproportionately into scouting, preparing research, studies and newsletters, tracking the moves of startups, investors, banks as well as non-banks, and building a global network in the FinTech space.
We are fortunate to have spent over three years in the still emerging FinTech space, getting to know amazing founders, and helping them with our network and events.
Our clients include banks, investors, acquirers, larger tech firms etc. who seek action rather than advice: identifying relevant players, partnering with them, investing in them, or acquiring them.
What advice do you have for founders of Fintech-Start-ups?
Samarth Shekhar: Sure. First, FinTech founders – in addition to the usual challenges of startups – need to consider regulatory challenges, BaFin approvals etc. that can mean several months or years before they can launch.
Second, due to this, funding the firm both at the initial and growth stages especially in Europe is harder and more complicated – so this needs to be planned well. They need to talk to investors, partners and financial institutions who understand the space, the risks and – most importantly – the opportunity.
Finally, FinTech is a global game from day one: startups especially in D.A.CH need to raise their profile. Try to participate in FinTech-specific startup competitions, accelerator programs and events.
What can investors generally expect when participating financially in Fintech companies?
Samarth Shekhar: In addition to an innovative product, market potential, traction, team etc. investors into FinTech firms need to (1) understand the competing startups in that space (direct but also indirect) (2) assess which way the market will move and which players could emerge winners, (3) understand regulatory requirements and the associated risks and opportunities and (4) constantly look out for ways to scale via partnerships and deals (including deals with non-banks).
Which partners does FinTech Forum collaborate with in order to promote and develop the Fintech scene?
Samarth Shekhar: Our focus being on startups and how we can help them, we actively seek out and collaborate with partners that include startup contests, accelerators, investors, banks and even other events (as long as they are aligned with our philosophy). We make it a point to attend key global FinTech events, to be able to create opportunities for startups as well as for our clients.
Mr Samarth Shekhar, lots of thanks for this great interview! We are regularly glancing over to FinTech Forum to see what's new about the Fintech scene.
More information: FinTech Forum-Website, FinTech Forum on Twitter, TechFluence-Website, TechFluence on Twitter
Photo-Copyright: © Samarth Shekhar
Zurück: alle Fintech-Interviews in der Übersicht
---
Weiterführende Beiträge:
Event-Tipp: 5th FinTech Forum event
Fintech-Unternehmen in der Presse
Fintech-Start-up NUMBER26 startet mit mobilem Girokonto durch
Buchrezension: Breaking Banks. Weshalb Banken der Vergangenheit angehören – und wer in Zukunft unser Geld verwaltet, von Brett King
Folgen Sie uns auf Twitter und Facebook, um über neue Beiträge informiert zu werden.
---